Family Medicine for Everyone
We offer family practice health care solutions to meet the ever-changing needs of you and your family. Our team of seven family practice providers can offer a wide range of treatments and evaluations while also working in conjunction with our chiropractic and physical therapy departments if needed. 
Additionally, we do our best to offer same-day urgent care visits to help you get treated when you need it most. If you are currently seeking a new primary care provider then Williams Integracare has you covered.
We make family medicine the best medicine.
Establish your primary care with one of our family practice providers and experience our personalized approach to your health.
Integracare is a locally owned clinic that combines the personalized experience of a small business with the care you expect from a larger health system. 
Together, we want to be your partner in health.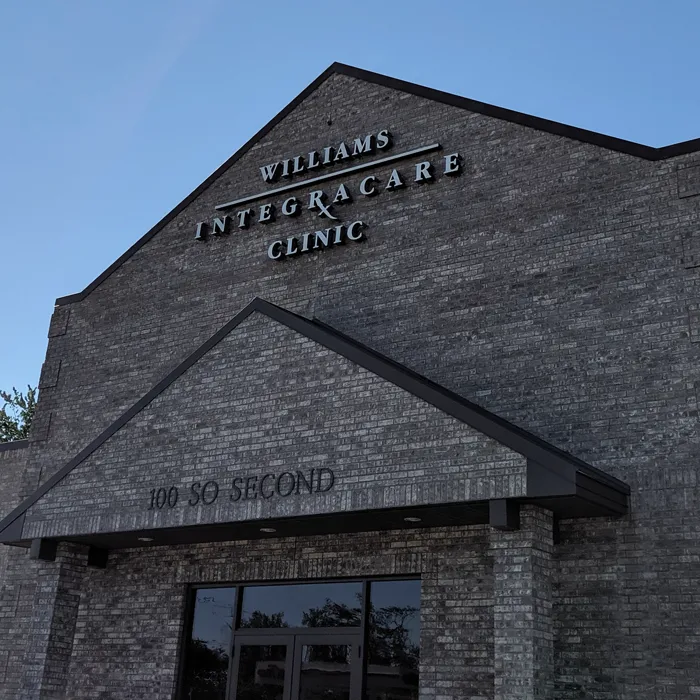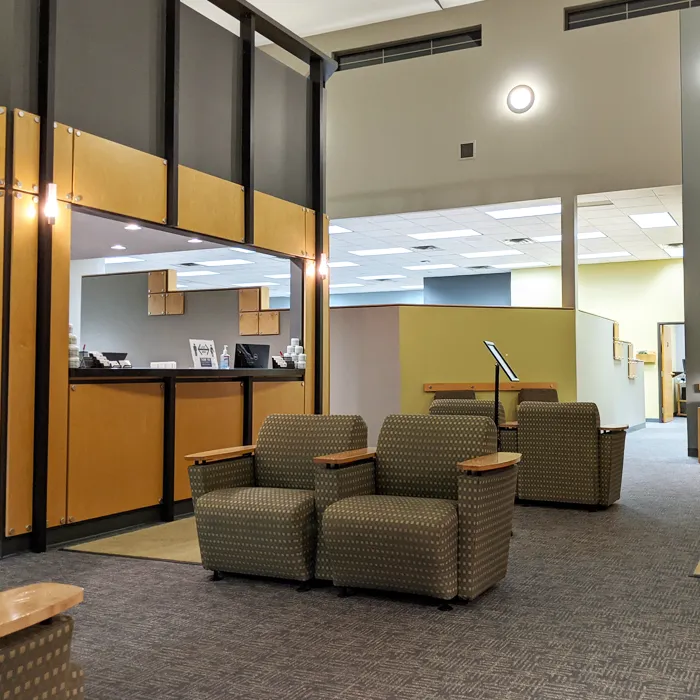 The care you need, when you need it.
Our staff do their best to provide same-day urgent care visits whenever possible to help you get the care you need when you need it. 
Integracare also offers:
Physicals
Well-Child Exams
Medicare Annual Wellness
Women's Health
X-Rays
And More
A unique approach to your health.
Integracare offers patients a comfortable environment to be treated for anything from a sore throat to a sore back. We explore a variety of treatment options with each patient, ensuring the appropriate, coordinated care, so you receive the most beneficial treatment. Our staff conduct tests that determine your health level and identify areas where you may be at risk. Based on our analysis of the results, we guide and advise you through steps you can take to add quality and quantity to your life.
We put the "family" in "family medicine"
From your sinus infection to your yearly physical, we are always here to treat you. In addition to the many services we can offer parents and grandparents, our staff are also great with kids (many of our providers are parents themselves). We provide Well Child exams, School Physicals, Allergy Testing, Vaccinations, and more to keep your little ones healthy.
At Williams Integracare, a patients needs always come first.
Our family medicine providers, chiropractors, and therapists meet daily to discuss patient care and the challenges they are working to overcome. If there are treatments that are not responding to patients, our colleagues recommend alternatives. Our team works together to make you the healthiest you can be!
The staff at Williams Integracare Clinic treat patients of all ages, from newborns to the elderly. Whether you need a sports physical, prenatal care, treatment for ear infections or acne, or help in handling the challenges of aging, we offer specialized, leading-edge care with the latest proven information for your current stage of life.
Our providers take an integrated approach to treating a variety of conditions, including:
Headaches
Fibromyalgia Syndrome
Digestive Disorders
Menstrual Disorders
Weight Loss
You'll see that a more complete treatment gives you more complete relief.
Helping you conquer your allergies and live a comfortable life.
We offer testing for food allergies and environmental allergens, such as trees, pollen, molds, and dust. Our testing process involves starting simple and expanding and adapting based on the patient's specific needs, symptoms, and response to treatment. 
We utilize standard allergy testing similar to any allergy practice, and then follow that up with a unique plan specific to your needs. This testing is used to define what you might be allergic to and is usually used for environmental allergens. From these results, we can devise a treatment plan that may include periodic medication or supplement use, immunotherapy which can involve allergy injections or solutions, or we may recommend further testing.
It is important to us that our patients have the best possible response to their treatment and are satisfied with their results. It is for this reason that we individualize our approach to each patient.
Learn more about food allergies vs food intolerance. 
MEET OUR FAMILY MEDICINE STAFF
Frequently Asked Questions
Why is having a primary care provider so important?
A primary care provider is someone you routinely see for all of your general health visits. This allows the provider and the patient to become familiar with one another. Because you have this established relationship, the provider is more familiar with you and your health history to provide the best quality of care the longer you work together. 
Particularly, if you have a prescription or stable chronic illness you need to manage this can be important. A primary care provider gives you access to one consistent provider you know you can count on for regular visits and prescription refills.  
What is the difference between "family practice" and "general practice?"
A family practice provider sees patients of all ages throughout every stage of their life. Our family practice providers really can provide care for your entire family!
General practice providers are similar but focus on treating primarily common illnesses and may not be a primary care provider who you can see consistently. 
Additional Services We Offer
Phone: (320) 251-2600
Email: info@integracareclinics.com
Clinic Hours: M/W 8am-6pm & Tu/Th/F 7am-5pm
Copyright 2023, Integracare LTD, All Rights Reserved. Information on this website should not be regarded as medical advice.