As a primary care provider, my goal is to provide a multifaceted approach to healthcare that ensures every patient receives the highest level of care, personalized for their unique needs. With additional training and experience in functional medicine, I employ a system-based approach to get to the root causes of ailments to ensure that every patient receives the tailored, patient-centered care they deserve. I will go beyond treating symptoms and work diligently to address the fundamental issues that impact overall wellness.
I have interest in several areas of healthcare. I enjoy female health with managing menstrual disorders across all age groups, including bio-identical hormone use. I am also interested in promoting men's health, cultivating gut health, nurturing mental health, guiding your weight loss journey, tackling the complexities of autoimmune disorders, chronic pain, and preventative health. This preventative health focus extends to cardiovascular support, autoimmune disorder prevention, and cognitive well-being.
I have an undergraduate degree from Concordia College, Moorhead and graduated from Bethel University's Physician Assistant Graduate program in 2017. I started my career in 2019 gaining special training in functional medicine through The Institute for Functional Medicine (IFM) and The American Academy of Anti-Aging Medicine (A4M). 
Beyond my role as a healthcare professional, family and enjoying the outdoors is important to me.  Whether it's hunting, camping, or simply exploring the great outdoors, we get outside as much as possible. Additionally, I love woodworking, cross country skiing, softball, basketball when I am not busy being a mom.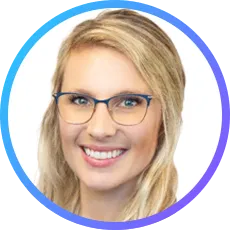 Copyright 2023, Integracare LTD, All Rights Reserved. Information on this website should not be regarded as medical advice.