MEDICARE PATIENT INFORMATION
MEDICARE PATIENT INFORMATION
Schedule Your No-Cost Medicare Annual Wellness
Medicare Annual Wellness visits can be completed once every 12 months by Medicare patients at no cost to the patient. Completing this appointment each year can help you review your medical history with your doctor as well as work together to build a health plan. 
These visits can be completed with one of our Family Practice providers.
A study in the journal of Health Affairs in 2018 found that less than 20% of Medicare patients actually attended these visits. It also revealed that only 23% of clinics even offered the visit to more than a quarter of their Medicare patients. 
The lack of publicity for these appointments combined with many clinics not offering them to their patients has resulted in the underuse of this valuable visit. Williams Integracare is committed to providing these no-cost visits to our Medicare patients. 
Medicare Patients - Are You Up to Date on Preventative Services?
 "Welcome to Medicare" Visit if you have had Medicare Part B for less than 12 months
Yearly "Medicare Annual Wellness" visit for patients who have had Medicare Part B for more than 12 months (if you completed a "Welcome to Medicare" visit above, you must wait 12 months from that visit date to complete this visit)
Flu Shot – this is the best way for those over 65 to protect themselves from the flu
Screenings that require a blood test
Additional screenings as recommended by your provider at your annual Medicare visit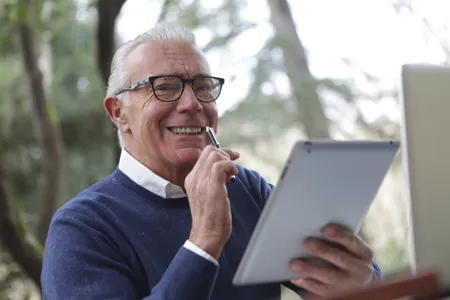 What's Included in Your Medicare Annual Wellness?
Medicare Annual Wellness visits are different than a traditional annual physical. The focus of these visits is to complete a basic assessment of your health while planning appropriately for the future. 

Your height, weight, blood pressure, and other routine measurements will be checked as well as tested for hearing impairments.

Your appointment includes multiple key screenings, such as evaluating your risk of falls, dementia, and depression.

Your provider will help you create a checklist of future additional screenings you will need in the next 5 to 10 years based on your health history. 
Phone: (320) 251-2600
Email: info@integracareclinics.com
Clinic Hours: M/W 8am-6pm & Tu/Th/F 7am-5pm
Copyright 2023, Integracare LTD, All Rights Reserved. Information on this website should not be regarded as medical advice.