Christi Alvord, APRN, CNP
Christi was born and raised in the St. Cloud area and has lived in Sartell since 2003. She has spent the last 21 years working in the healthcare field of which eight were spent working with the geriatric population. 
Prior to joining Williams Integracare she worked in the hospital setting in the St. Cloud area. This includes working in Labor and Delivery as well as working in Quality Resources and Utilization Review with the Case Management teams.
Christi received her Bachelor of Science Degree in Nursing from St. Scholastica, and completed her education at Maryville University where she received her Masters of Science Degree in Family Practice as a Nurse Practitioner.
Christi has decided to return to patient care after time away from the bedside. She enjoys caring for generations of families from infancy to geriatrics. 
She takes a special interest in functional medicine, helping others heal from disease, nutrition counseling and weight loss, improving overall health and well-being, and gaining vitality.
She also enjoys:
Preventative Health Care
Women's Health
Pediatric Care
Bio-Identical Hormone Replacement Therapy
Urgent Care
Holistic Health Care
Weight loss and nutrition counseling
Christi enjoys spending time with family and friends. She lives in Sartell with her family. She has 2 boys who keep her busy with their sports. She also enjoys camping, biking, yoga, and doing anything outdoors! Her favorite thing to do is travel and see the world.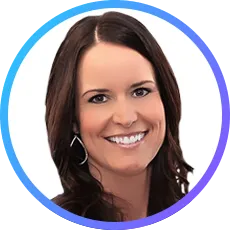 Copyright 2023, Integracare LTD, All Rights Reserved. Information on this website should not be regarded as medical advice.