Eric originally came to the St. Cloud area in 2004 when he attended St. Cloud State University and played basketball for the Huskies. He graduated in 2008 with a bachelor's degree in Biomedical Science. He originally planned to attend physical therapy school. However, after researching a career in nursing, he decided that was the education route he wanted to take. He again attended St. Cloud State from 2010 to 2012 and graduated with a second bachelor's degree in nursing.
During nursing school, he started working as a nursing assistant at the St. Cloud Hospital on the Neurology unit. After completing his nursing degree he moved to the Intensive Care Unit as a registered nurse. Two years later he decided to pursue his master's degree at Walden University while continuing to work as a nurse. He graduated in 2016 becoming a Family Nurse Practitioner.
Eric enjoyed his time working in the Intensive Care Unit and learned something new every day. However, he realized that moving to a family practice setting would allow him to make a difference in patient's health, and perhaps prevent Intensive Care Unit admissions.
Patient and family interaction occurs in the Intensive Care Unit, but this is often during one of the most stressful times of patients and their family's life. This requires thorough and thoughtful communication and while this is also important in the Family Practice setting, it often lends itself to a more lighthearted conversation between the provider and patient, which Eric enjoys.
When not working Eric enjoys spending his time with family. He and his wife, Missy, have been married since 2011. They have two sons. His wife Missy also worked at Williams for over 10 years before pursuing a career as a real estate agent.
He still enjoys playing basketball and often plays in local leagues and tournaments. Now living in Minnesota he has even started to play in some hockey leagues. You may find him on the golf course or at the lake water skiing. In the winter he enjoys snowboarding and spent a year living in Colorado being a snowboard bum.
As he has progressed in his practice he has found a love for preventive medicine with a strong interest in longevity and health span. He also focuses on:
Orthopedics injuries and treatments
Pediatrics
Dermatology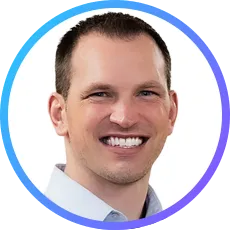 Copyright 2023, Integracare LTD, All Rights Reserved. Information on this website should not be regarded as medical advice.