Tyler remembers his Dad receiving chiropractic care over the years. It wasn't until he suffered a neck injury from hockey in 8th grade, that Tyler went to a chiropractor because he was still having pain two days after the game. Two adjustments later he was back on the ice pain-free. Thus, he had an immediate fascination with the profession. As he continued his athletic career through high school, he regularly saw a chiropractor for a variety of injuries. It was throughout this experience that he realized what he wanted to do for his career.
Education and Early Experience
Tyler attended the University of Minnesota choosing to explore a bigger metro setting outside of his small hometown. Upon graduation in 2010, Tyler attended grad school at Northwestern Health Sciences University. A big focus in Tyler's education and early career has been athletics, as his foundation is rooted in sports and how chiropractic care positively impacts athletes. After graduating from Northwestern, he worked in the twin cities, where his clinic was inside of an athletic club. It was here he began to focus on treating a wide variety of athletes, ranging from professional bodybuilders, crossfit athletes, junior hockey players, and a wide variety of high school and collegiate athletes.
However athletes are not his only focus, he enjoys treating patients ranging from infants to seniors and everyone in between. His favorite part of the practice is helping people get better, and alleviating their pain. When patients make their first appointment and they've been in chronic pain for an extended period of time, seeing them get better after two or three sessions is extraordinary. Especially after countless other methods of treatment have failed to treat the symptoms.
He specializes in treating migraines, tension headaches, TMJ disorders, extremity pain, sciatica, neck pain, and back pain.
In his free time outside of the clinic, he enjoys being outdoors. During the summer, camping and golfing consume most of his weekends. When the leaves begin to change and fall sets in he enjoys hunting and spending nights at the campfire with family and friends. In the winter months, you can find him playing hockey at the local outdoor rink or on his men's league team.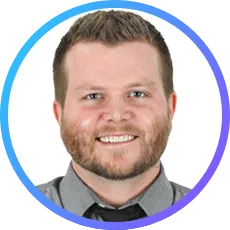 Copyright 2023, Integracare LTD, All Rights Reserved. Information on this website should not be regarded as medical advice.