As a family physician certified by the American Board of Family Practice, Dr. Halstrom is trained to handle everything from childbirth to senior care. While focusing on functional medicine as it relates to traditional family practice medicine, he can offer a broad range of medical services, prescribe medications/supplements, order tests, coach lifestyle, and perform surgery.
Dr. Halstrom has been a physician for over 20 years and is trained in pediatrics, minor surgery, non-surgical orthopedics, and emergency care. Additionally, he has advanced his training and interest in medicine to focus on sports medicine and human performance.
Mark earned his M.D. from the University of Minnesota and completed a family practice residency in the LaCrosse Mayo Family Practice Residency program. He is also a graduate of St. John's University of Collegeville, MN. Dr. Halstrom also gained significant experience while a part of the Rural Physicians Associate Program and through his work as an emergency room and urgent care physician. Mark is a member of the:
American Academy of Family Practice
Minnesota Academy of Family Practice
Mayo Alumni Foundation
Advanced Certification from Spine Research Institute of San Diego
Stearns & Benton County Medical Society
Mark joined the Williams Integracare team in March 2001, after prior work experience with the Rural Wisconsin Health Cooperative, Foley Medical Center, and other various emergency rooms and urgent care settings. In addition to being a board-certified family physician, Dr. Halstrom completed advanced course work in:
Concussion and Trauma from the University of Pittsburg, PA. Dr. Halstrom is central to Minnesota's Credentialed IMPACT Consultant. He is the 'go-to' person for concussion management and his expertise is sought out by other physicians and patients regarding concussion injuries.
Wilderness First Responder Training through NOLS (National Outdoor Leadership School). This advanced training has prepared Dr. Halstrom for his duties as the medical director of the Les Voyageurs program. Dr. Halstrom is responsible for medical care and emergency evacuations of sick or injured participants.
Mark has studied emergency medicine and advanced trauma care from his medical school days at the University of Minnesota, along with the San Diego Spine Institute to expand his knowledge in Motor Vehicle Trauma.
Dr. Halstrom has always wanted to be an individual that could make a difference and help people. This is what led him to medicine. When it comes to why Mark chooses to practice medicine day after day, he likes to share one of his "aha" moments.
Ten years ago, Mark had a patient come in that was overweight and pre-diabetic. He did what most physicians would do: gave the patient instructions to eat better and exercise. The patient, unfortunately, kept coming back with no change. Dr. Halstrom knew he had to come up with a more effective plan, so he suggested his patient read a book describing what the patient could expect in the future if he continued on the path he was on and how to get out from under his problem. The patient came back a few months later after having lost weight, his labs looked good, and he was able to get off all his medications. It is experiences like these with helping patients find health, that keep Mark coming back every day.
Mark is what he likes to call a "knowledge junky". Being a doctor is an interesting profession. Every day is a learning experience, which leads Mark to continually seek knowledge, see new things, solve problems, and use the information to truly help people.
Mark stays very busy when he's not helping patients at Williams Integracare. In the past he has been a medical director for the St. Cloud, Sauk Rapids, St. Joseph, and St. Stephen fire departments where he helped oversee guidelines and training for all medical procedures. He also helps as a sideline physician at local sporting events in the St. Cloud, MN area.
Dr. Halstrom grew up in central MN and attended Cathedral High School. He still lives in the area with his wife, Gina and their five children, Bria, Mason, Riley, Carter, and Madeline. Mark's family keeps him busy and he loves spending time with them!
Mark has lead dogsled adventures and camping trips, as well as expeditions with area youth to help develop leadership and character. Dr. Halstrom enjoys whitewater kayaking, canoeing, water skiing, bike racing, hockey, and all things active and outdoors. A fun fact about Mark is that he is also a private pilot!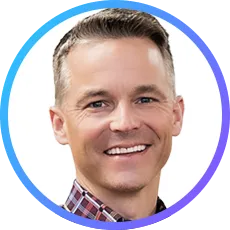 Copyright 2023, Integracare LTD, All Rights Reserved. Information on this website should not be regarded as medical advice.