As a Doctor of Physical Therapy, Brianna is passionate about helping her patients feel their very best. Brianna is the central MN Dance Medicine Specialist, in addition to treating a wide variety of other ailments for her clients.
Brianna's first love and passion for dance became evident when she started dancing at the age of 3. Thus, she is thrilled to fulfill her life-long dream of incorporating her love for dance into her physical therapy practice! Brianna is an injury prevention advocate for dancers and dance coaches throughout the state of Minnesota. Brianna has the unique perspective of previously being a dancer, coach and now physical therapist – so she understands the sport from many aspects!
She enjoys working with these artistic athletes to balance out their incredible flexibility with adequate strength. Her main goal is to allow dancers the ability to continue participating in their beautiful sport, with the least amount of pain as possible, while avoiding missing any valuable practice time or competitions for the sport they love.
Dr. Brianna is also fluent in treating a wide variety of total body injuries in patients of all ages. She focuses on functional movement patterns and incorporates end range strengthening, high level strengthening and cupping to get her patients the best results possible. Additionally, she is a foot specialist that believes in spending time barefoot to maintain healthy feet; as well as many treatment options for foot pain. She enjoys working with motivated individuals and feels a great sense of pride when she helps them improve and get back to the activities they love most.
Dr. Brianna is a 2009 graduate of the Mayo Clinic Physical Therapy Doctorate program. Before receiving her Doctorate at Mayo Clinic, she completed her Bachelors degree in Biomedical Science at St. Cloud State University. Brianna is a functional movement specialist, and is a Certified Myofascial Cupping Practitioner.
How She Found her Passion for Physical Therapy
Brianna's participation in dance was one of the influential experiences that lead her to the field of Physical Therapy. Brianna's favorite class in high school and college was Human Anatomy. She also had a strong interest in athletics, fitness, and the one on one care that PT offers. All of these interests, combined with her natural eye for movement and mechanics, made physical therapy a perfect career choice.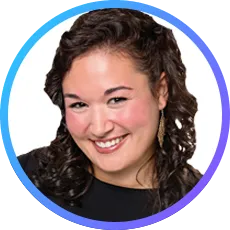 Copyright 2023, Integracare LTD, All Rights Reserved. Information on this website should not be regarded as medical advice.