Medical care for patients of all ages. Here for urgent care when you are feeling sick, or to be your primary provider for all of your annual visits or management of chronic conditions.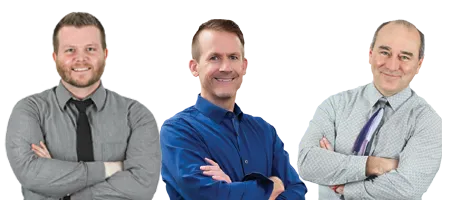 Adjustments from a team of chiropractors with over 50 years of combined experience practicing at Integracare. We see babies, pregnant mothers, grandparents, and everyone in-between. 
We are helping keep you moving and doing the hobbies you enjoy. Physical therapy can help you recover from injuries or surgery. Our professionals create care plans that fit your schedule and goals.
Integracare is a family-owned business, serving families in central Minnesota. We pride ourselves in offering the services of a large clinic in the personable environment of a small business.
We've been providing care to families since 1981. We are a local team that you can trust to be here when you need us!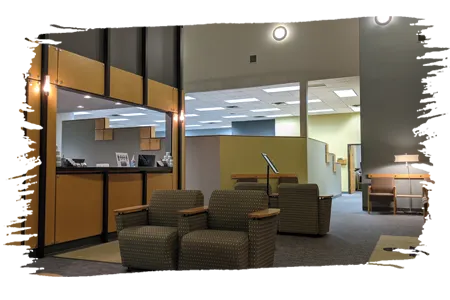 Serving Sartell and Foley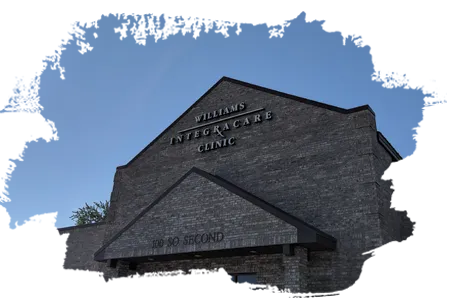 100 South 2nd Street, Sartell MN 56377
320-251-2600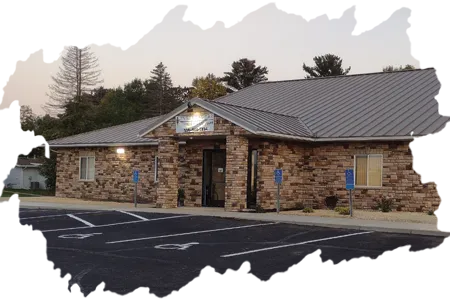 471 MN-23, Foley MN 56329
(320) 968-7234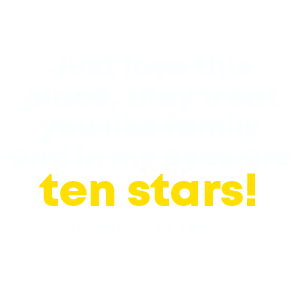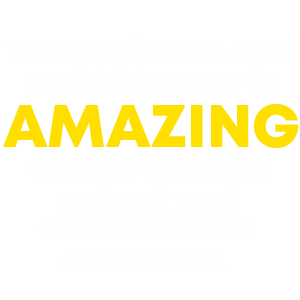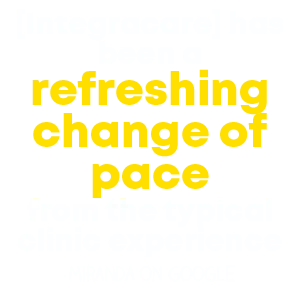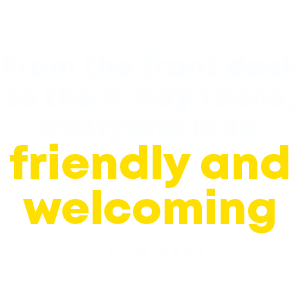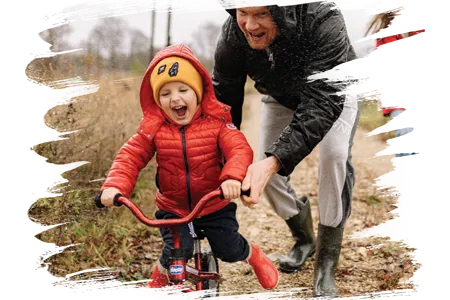 Our staff sees kids for annual well child visits, urgent care when they are sick, and chiropractic and PT if they are working through an injury. We see kids from newborns up through teens!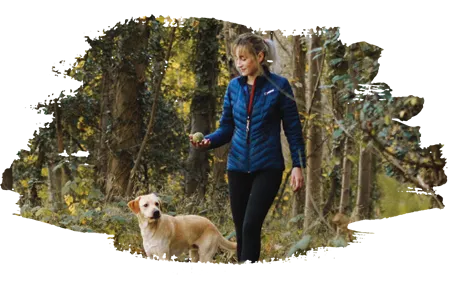 We want to help you be the best you can be every day – with your work, hobbies, and kids! Offering annual exams, urgent care, chiropractic and PT, as well as care for work/auto injuries.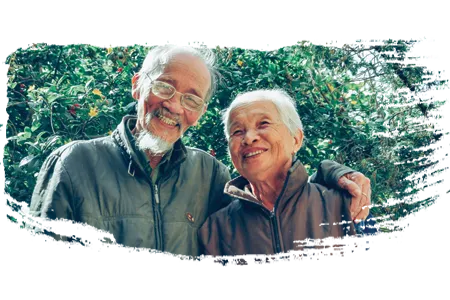 Here for your Medicare annual wellness, chronic conditions, and any help you need along the way to keep doing the hobbies you enjoy. All of your care under one roof to simplify your schedule.
Accepting All Major Insurance Plans
Williams Integracare has contracts with all major insurance companies, including Aetna, Blue Cross Blue Shield, BluePlus, HealthPartners, Medica, Medicare, Medicaid, Preferred One, UCare, UMR, United Health Care, and more. 
Additionally, we also work with patients that use HSA cards or "sharing plans."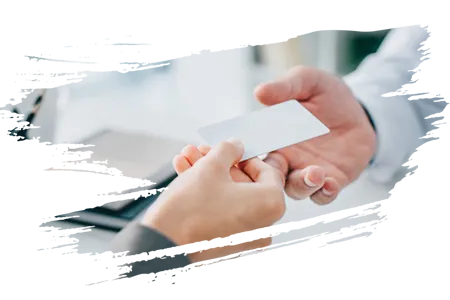 Family Practice and Primary Care
Our team of medical providers sees patients for anything from a sore throat to injections for a sore back. We have made family medicine the best medicine – with well-rounded care.
Integracare's medical providers work in a collaborative environment alongside professionals working in chiropractic and physical therapy. This makes it easy to consult other professionals when appropriate to get a new perspective on a care plan for a patient.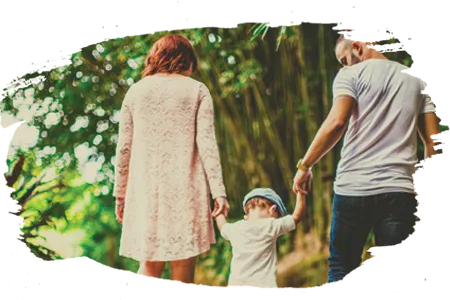 We do our best to accommodate same-day urgent care visits when possible. 
Our medical providers see patients for a wide range of illnesses and injuries. 
Your annual physical is a great way to understand your current picture of health. Often times these visits are completely covered by your insurance and can be completed every 12 months. 
This is a head-to-toe assessment complete with labs if applicable.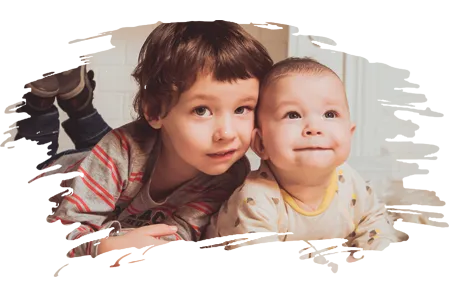 Many of our family practice providers are parents themselves. That's why we pride ourselves on being the primary care providers for parents and their newborn children up through college.
We're here for each regular checkup for your child and the recommended vaccinations and testing that goes with them.  
Many of our female providers have completed additional education on hormones. The hormone testing available at Williams Integracare, alongside annual visits and referrals for outside testing when needed, make us a great choice for your women's health needs.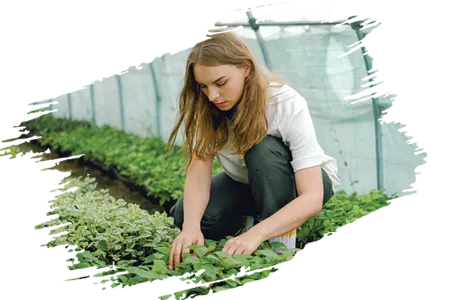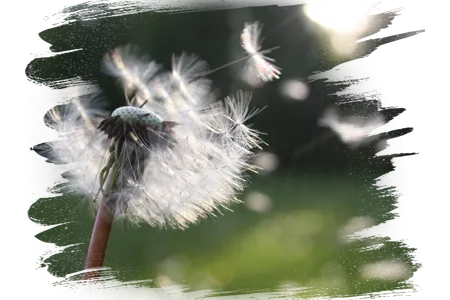 Do not leave your allergies up to guesswork – Integracare has the testing to help identify your allergies and potential intolerances. Get the knowledge to make informed decisions for your health. 
Does your employer have a specific doctor they want you to see after an injury? Fortunately, in Minnesota, you can choose who you see for your work compensation injury. Choose a clinic that has your interests and your best health in mind. Our providers have seen thousands of workers' compensation injuries and know the process and paperwork required for your care.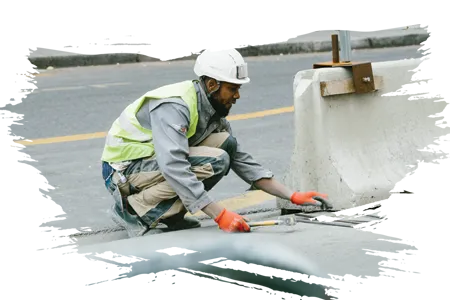 Ready to See What Integracare Can Do For You?
Integracare's chiropractors are local experts. Our team of three Sartell chiropractors has over 50 years of combined experience serving patients at Integracare (not to mention their previous experience before joining our team!). 
Our chiropractors see patients of all ages and situations, from babies to pregnant mothers to the elderly.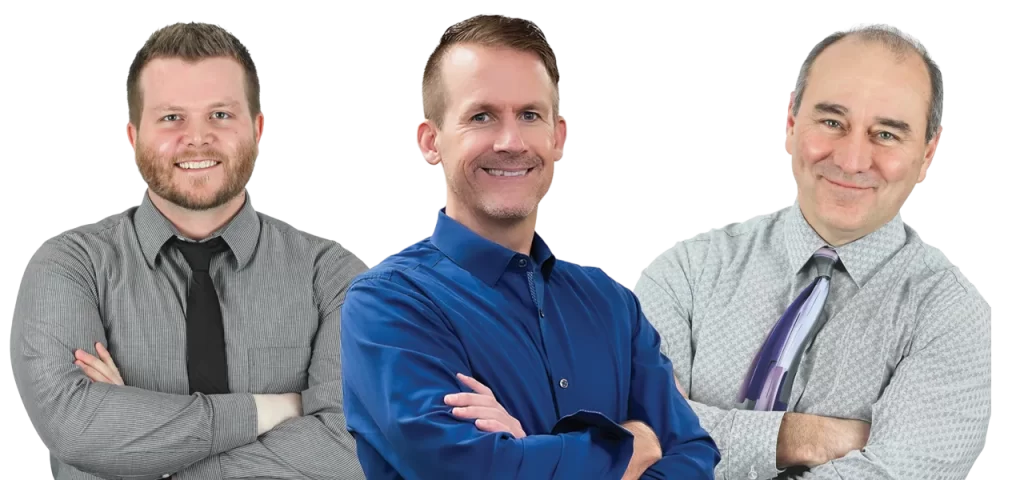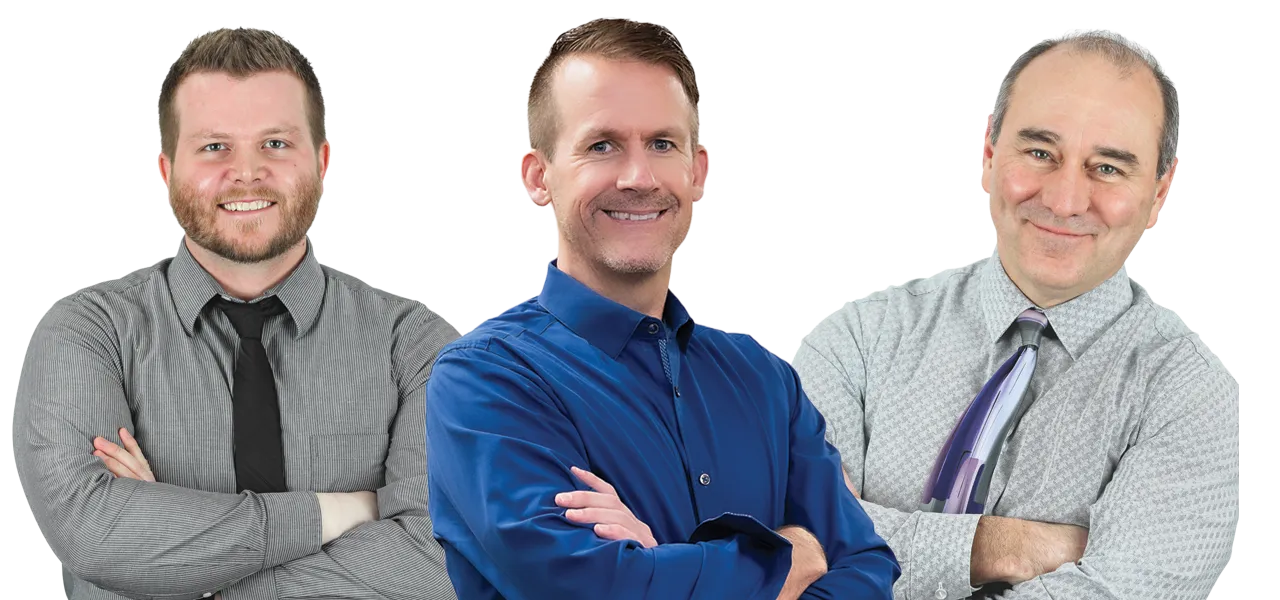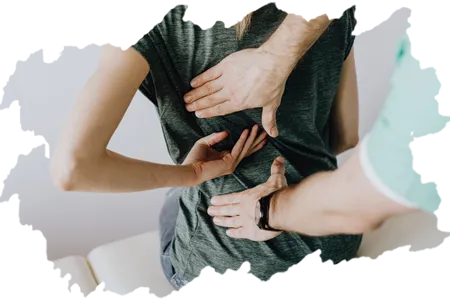 Our chiropractic team is experienced provide adjustments for helping treat a wide range of issues.
Neck and back pain
Herniated or slipped discs
Pinched nerves in the spine or shoulders
Headaches
Dizziness
Nausea/vomiting
And other ailments or aches/pains
In 2019, 80,000 auto accidents happened on Minnesota roads. One in three of these accidents resulted in an injury. 
Our team has helped thousands of patients just like these recover from injuries as a result of an auto accident. We know the recovery process and the what it is like to work with your auto insurance company to get the fair coverage you deserve.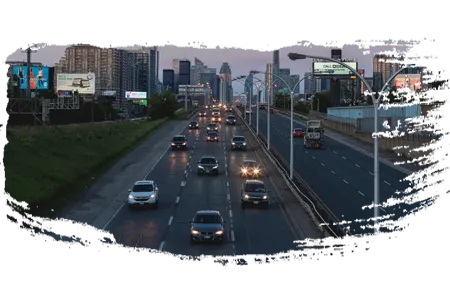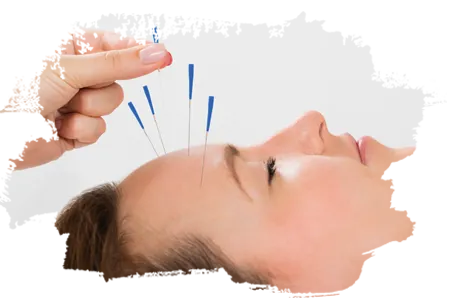 Dr. Michael Milbauer is specially trained and licensed in acupuncture. Techniques can be used to help treat headaches and other maladies. Talk to your chiropractor to find out if acupuncture could be a good fit for you. 
Ready to See What Integracare Can Do For You?
Physical therapy is your path to getting back on your feet and functional with the life and hobbies that you enjoy. Our team of three physical therapists and three PTAs in Sartell see a wide range of patients and ailments. 
Some patients pursue physical therapy as a means of non-surgical recovery. Others pair physical therapy with their post-surgery recovery. We work with your medical provider, surgeon, or other care staff to create a unique treatment plan for you.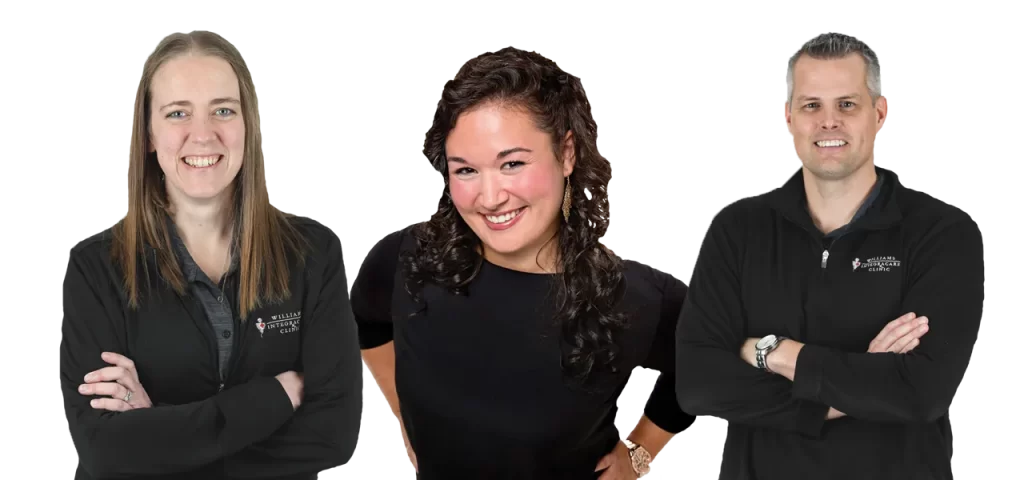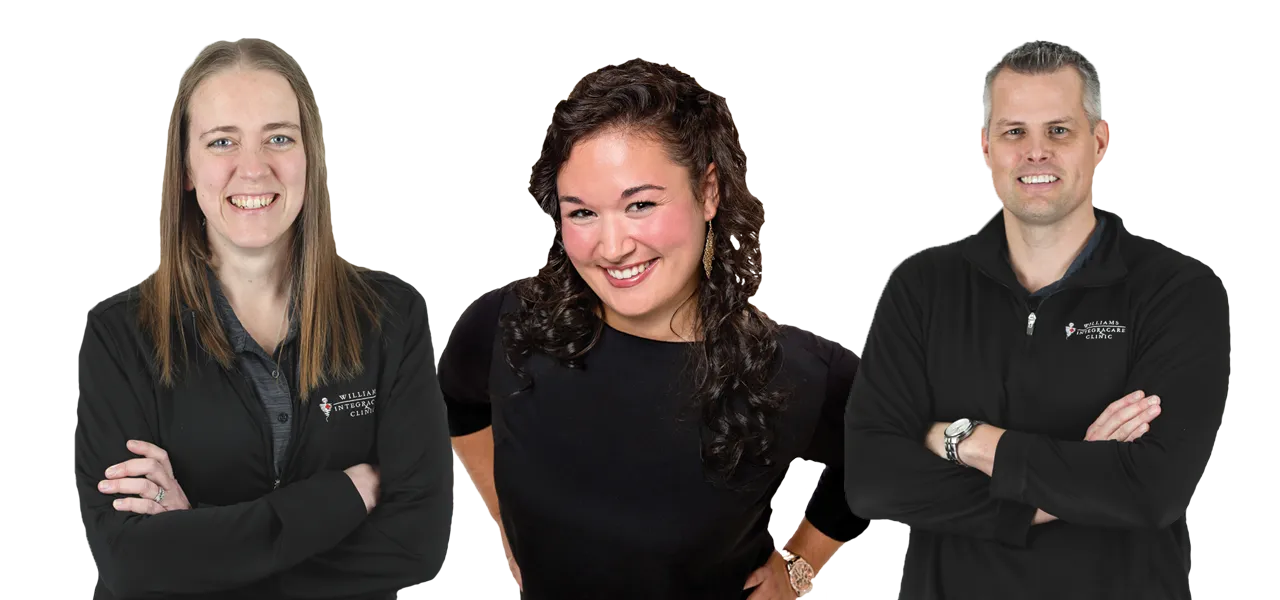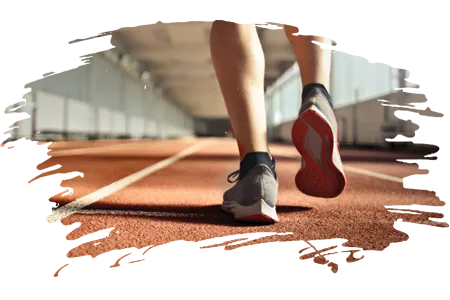 Accident and Injury Recovery
Integracare providers have helped thousands of local patients recover from their automotive and workers' compensation injuries. 
Turn to a team that knows the auto and work comp injury recovery process. We can help both in regard to your physical health as well as give you a sense of direction for the paperwork required for these claims. 
For athletes looking for a recovery path to get them back on the field, our team has you covered. Many of our staff are former competitive athletes themselves, and they know how important a full recovery is to your long term success.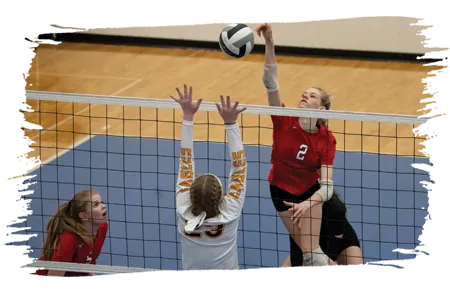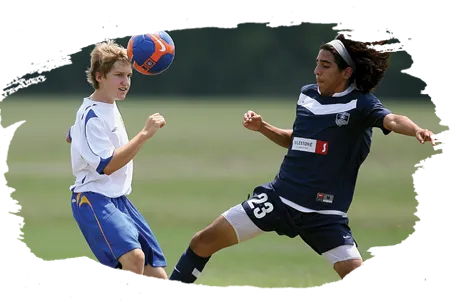 Integracare has Licensed and Certified Physical Therapist or Physical Therapy Assistant that specialize in concussion recovery. We offer concussion education, consultation, baseline testing, and rehabilitation.
REQUEST YOUR APPOINTMENT NOW
Enter your information and one of our schedulers will reach out to you with available appointment times. Do not want to wait for a call back? You can call us at (320) 251-2600 to schedule your urgent care visit now. 

Copyright 2023, Integracare LTD, All Rights Reserved. Information on this website should not be regarded as medical advice.