Doctor Michael Milbauer has been a doctor of chiropractic at Williams Integracare Clinic for over 25 years. As a concerned, compassionate healer, Dr. Milbauer is focused on understanding and providing mainstream medical care as well as alternative health care. Because of this, he is dedicated to the integration of many disciplines to ensure his patients receive the optimum in health services.
Throughout his career, Dr. Milbauer has treated a wide spectrum of health issues and collaborated with surgeons, radiologists, medical specialists, naturopaths, and more. He has performed over 650,000 chiropractic adjustments during his career. Not only has he been relieving patients' pain, but he also offers them advice and education. Additionally, Dr. Milbauer is skilled in acupuncture, an eastern discipline that he acquired in post-doctorate studies. Michael is currently educating himself on the use of Chinese medicine.
Dr. Milbauer received his Bachelor of Science degree in Human Biology from Northwestern Health Sciences University in Bloomington, MN, and his doctorate at the Northwestern College of Chiropractic. Also, he has served as an associate professor for Northwestern, training chiropractic interns in the field. Dr. Milbauer has received post-doctoral certifications in Acupuncture, Spinal Trauma (with an emphasis on motor vehicle-related injuries), PowerLift Workplace Lifting training, and Chiropractic Occupational Health Counseling, and takes pride in his diverse practice.
Paving the Path to Healthcare
Like many chiropractors, Michael became interested in his profession based on personal experiences. His first visit to a chiropractor was with his mother when he was eight years old. Dr. Milbauer's parents often sought natural health care options, which had a significant influence on him. As he grew up, Michael was often in charge of stacking and rearranging the woodpile at home. After several rounds of hauling firewood logs, he began to experience back pain. After that, he went for a visit to the chiropractor which quickly relieved his pain, and Michael valued the 'drugless' approach and the physical nature of the treatment – he was hooked!
Dr. Milbauer loves being a chiropractor. One of his favorite aspects is having the power to influence people's health, and therefore their life in a dramatic way. Being a chiropractor has given him the ability to help grandmothers feel good enough to get on the floor and play with her grandchildren. Similarly, he's also helping high school athletes recover in time for big games, or ensuring an adult can return to work and maintain pride and livelihood. All of these are amazing experiences, and Michael gets a great sense of accomplishment from his work.
Dr. Milbauer stays active and enjoys physical activities, including soccer with Rock City Football Club and hockey. He also has artistic pursuits, such as photography and music. Also, this medical practitioner remains focused on fitness, wellness, CrossFit, and nutrition. Most importantly, the health and well-being of himself, his four children and friends are very important to Michael. 
Patients appreciate Dr. Milbauer's relaxed, open, cheerful personality, and attentiveness, which puts them at ease and help you to enter into comfortable conversations about your medical needs and concerns.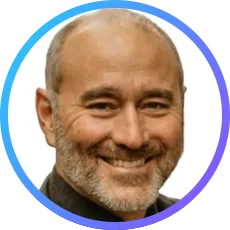 Copyright 2023, Integracare LTD, All Rights Reserved. Information on this website should not be regarded as medical advice.