WELCOMING NEW PATIENTS IN CENTRAL MINNESOTA
Discover central Minnesota's experienced chiropractic solution.
Williams Integracare in Sartell is a holistic care clinic featuring three distinct specialties: family practice, chiropractic, and physical therapy – all under one roof. All of our providers are currently accepting new patients.
Recieve exceptional chiropractic care and so much more, in one convenient Sartell location.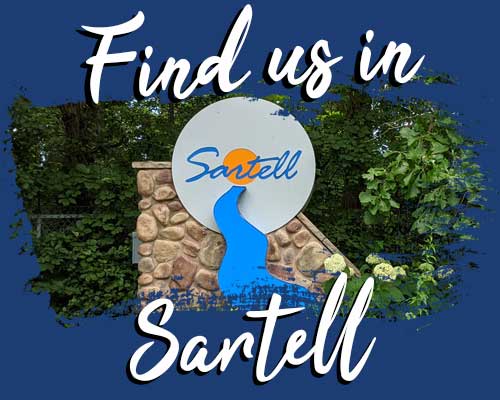 Williams Integracare's three chiropractic providers have nearly 50 years of combined experience working at our clinic. Discover the difference that comes with visiting an experienced and compassionate chiropractor. 
Dr. Milbauer has been a doctor of chiropractic at Williams Integracare Clinic for over 25 years. As a concerned, compassionate healer, Dr. Milbauer is focused on understanding and providing mainstream medical care as well as alternative health care. Because of this, he is dedicated to the integration of many disciplines to ensure his patients receive the optimum in health services.
Throughout his career, Dr. Milbauer has treated a wide spectrum of health issues and collaborated with surgeons, radiologists, medical specialists, naturopaths, and more. He has performed over 650,000 chiropractic adjustments during his career. Not only has he been relieving patients' pain, but he also offers them advice and education. Additionally, Dr. Milbauer is skilled in acupuncture, an eastern discipline that he acquired in post-doctorate studies. 
As a Doctor of Chiropractic, Dr. Granroth is committed to providing quality care to his patients and allowing them to realize their full potential by enhancing the body's innate ability to function. Providing evaluation and treatment for a wide range of patients, he has practiced in Arizona and Michigan and has provided his services for a variety of athletes during performance events.
After practicing for a brief time in his hometown, he moved to Arizona and had the pleasure of working for an athletic-focused clinic. While there, he had the opportunity to work with the world-renowned Athletes Performance Institute by treating elite athletes of all levels including NHL, NFL, NBA, MLB, World Cup soccer players, professional tennis players, professional golfers, and mixed martial arts fighters. Ryan returned to the Midwest and began working with Williams Integracare in 2004.
A big focus in Tyler's education and early career has been athletics, as his foundation is rooted in sports and how chiropractic care positively impacts athletes. After graduating from Northwestern Health Sciences University, he worked in the twin cities, where his clinic was inside of an athletic club. It was here he began to focus on treating a wide variety of athletes, ranging from professional bodybuilders, crossfit athletes, junior hockey players, and a wide variety of high school and collegiate athletes.
However athletes are not his only focus, he enjoys treating patients ranging from infants to seniors and everyone in between. 
MORE THAN JUST ADJUSTMENTS
We're about more than just adjustments. It's chiropractic plus all the services and tools you need to live a healthy and full life. 
Experiences the most complete chiropractic experience central Minnesota has to offer, all at Williams Integracare. 

We offer a wide selection of supplements from reputable brands. Speak to your chiropractor about recommended supplements for you!

Electronic Muscle Stimulation (EMS)
Our EMS and traction machines allow us to offer additional methods and technology for helping relieve pain and restore functionality. 

The use of tiny needles in acupuncture can help some patients stimulate their central nervous system and create a release for your muscles.

With Integracare's shared records system with the St. Cloud Hospital, your chiropractic appointment records are filed in MyChart. 
One main Sartell location with three distinct specialties! See one department for your immediate needs, and when necessary know you have access to other experienced providers should you need them.
Patients who come to our clinic for more serious injuries, such as recovery from a car accident, greatly appreciate our multi-disciplined approach. Providers meet each morning to discuss care plans for patients they share, allowing for a more consistent stream of communication between each of your care specialists. 
SCHEDULE YOUR APPOINTMENT
Get started with one of our chiropractors today! Call to schedule (320-251-2600) or request an appointment online. 
Phone: (320) 251-2600
Email: info@integracareclinics.com
Copyright 2022, Integracare LTD, All Rights Reserved. Information on this website should not be regarded as medical advice.