COVID-19 Vaccines are Available for Patients Over Age 16
Our clinic is not currently offering COVID-19 vaccines. We have completed rounds of the COVID vaccine for our patients in the past, but we do not consistently schedule for this. 
Currently, our best recommendation to find a vaccine appointment is through Thrifty White Pharmacy (closest locations are in both Cold Spring and Annandale). Available appointment times may be very picked over due to high demand now that a larger age range of patients is eligible. Thrifty White Pharmacy has locations all across the state, so if you're flexible with driving, you may be able to find an appointment sooner. 
Click the button below to check vaccine availability.
A Message from Dr. Halstrom on the COVID-19 Vaccination
I wanted to post something to help people get answers to the questions I get about the Covid-19 vaccines that will be available soon.  Without reading any further, I refer you to two podcasts.  The first is with Dr. Peter Attia.  You will want to listen to his episode with Paul Offit M.D.  If you have never listened to one of Attia's podcasts, they are excellent.  The material is varied, there is no commercial influence, and he is over-the-top on detail and fact. 
The second is ZDoggMD.  You will want to listen to ZDogg's visit with Paul Offit M.D. again.  Yes, there is some overlap and similar coverage but they are different enough that both are worth listening to.  They came out a few days apart, so with the speed at which things are moving these days, there will be some updated information.  While you are at it, check out some of ZDogg's videos–very entertaining!!  Both podcasts are free.  You do not need to read any further here to get my main point, but I welcome you to do so.
Now, for a brief editorial.  You will hear a lot of crap about Covid, vaccines, conspiracy theories etc.  The above sources are legit and factual.  Dr. Offit and Dr. Attia talk about the development of these vaccines.  How and why things have happened quickly as they have.  The truth–the White House has basically given the green light to fund development.  The companies were able to do phase 3 trials much more quickly (phase 3 is human testing before FDA approval).  This is the one thing perhaps the White House has done well in management of this pandemic–we all need to understand this.  The FDA has a couple of meetings in the next week to hear from experts like Dr. Offit and review the data before approval is granted.  As you may have heard, England has already approved the Pfizer vaccine.  All of this has happened quickly do to the need being funded by our White House.
This pandemic has sucked for us all!  It IS real, it is not a conspiracy, it has stressed us out and divided us (Dr Offit, in ZDogg's podcast talks about the other morbidity with this virus–not just death).  But despite how much we have been quarantined, despite hating wearing masks, take a look around and recognize that these things have been unifying.  Over the Thanksgiving holiday, my family traveled to Kentucky to see my son–we all met there and stayed in the woods:)   In that brief time I traveled through 7 states in my vehicle.  EVERY place was following the same rules for service, exposure, masks, distancing.  It struck me that the things we hate and that have stressed us have actually been unifying.  We ARE working together to get back closer to normalcy.  With the recent campaign and election, I think it was difficult to see this.  In an odd way the visualization of those things that have made us weary was energizing to me.  In addition, I heard an interview with two politicians yesterday.  One Dem, one Rep, both belong to the Problem Solvers Caucus.  I had not heard of this.  What an amazing discussion about our common problems, working together, understanding that we don't agree on everything so we have to work together to define what is best for all.  Again, this is sentiment not seen or heard recently, but is so necessary to keep us working towards what Matters and quit fighting each other–we are on the same team.  The next few months will be interesting, amazing, educational….Please, look for the good, the real science, not the divisive conspiracy theories.  If your opinions are not changed or influenced by the above podcasts, then you need to get a book "Mistakes Were Made…but not by Me", Carol Tavris and Elliot Aronson–and read it.  It will hopefully open your eyes to the world around you.  
We at Integracare will continue to discuss our practices daily and adapt to keep serving our patients as best as possible.  
Dr. Halstrom
Our clinic is not currently offering COVID-19 testing. However, there are a number of locations in central Minnesota that you can receive COVID-19 testing. 
Sartell Pediatrics (Adults welcome for testing)
Schedule by calling 320-281-3339
An appointment is required.
2251 Connecticut Avenue South, Sartell, MN 56377
Click here for map directions
WE'RE WORKING TO KEEP YOU SAFE
The safety of our patients and staff has been at the top of mind for us at Williams Integracare. We're taking pre-cautions to help keep you safe.
Both our main and side doors are now open! Though we no longer have a front door screener, you can anticipate some COVID-related questions at the front desk when checking in. All Integracare patients and staff are required to wear masks inside the clinic. This is to protect both patients and employees from the spread of germs. Virtual visits from home are available for many types of medical and physical therapy visits. Call the office to schedule! (320-251-2600)
OUR RECENT BLOG POSTS ON COVID-19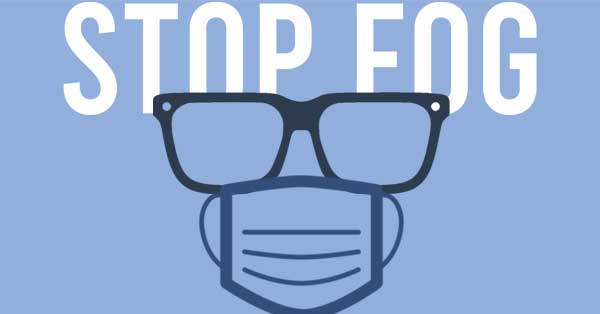 Those that wear glasses are well aware of the complications that come with wearing a mask. You've likely struggled with your glasses fogging up as a result of wearing your mask, and the colder temperatures outside have only worsened this issue. Why does it happen? The cause for the fogging of your glasses is simple: […]
See all our posts
100 South 2nd Street, Sartell, MN 56377

Phone: (320) 251-2600
Email: info@integracareclinics.com
Copyright 2021, Integracare LTD, All Rights Reserved. Information on this website should not be regarded as medical advice.